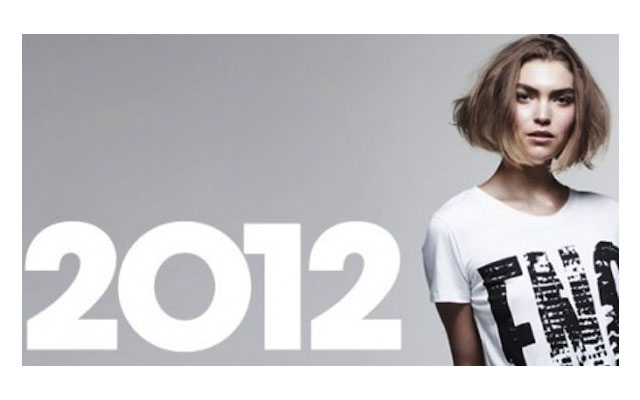 Well folks, it's that time of year again. Editors everywhere have started to block out the next two months, telling all of their friends that they'll "see them after fashion week," which in industry-speak means October. Our lives are over, and fashion week chaos has officially begun. But, with that chaos, brings the annual Fashion's Night Out, Vogue's attempt at bringing people out one night a year to shop until we drop. Although we're not exactly sure that people shop during FNO, people certainly fill up every single street in New York City (and elsewhere, as it has indeed spread to other cities) getting freebies from stores, meeting celebrities and just plain hanging out.
Below are the top 10 stops that you have to make if you're obsessed with beauty like we are during this year's FNO. If you're not in New York, head to the web site to see what's going on near you — and of course keep checking back because they update with new events right up until the night of!
1. Bergdorf Goodman, 754 West 58th St: Bergdorf's will be celebrating their 111th anniversary so the place will be hopping with events, but starting at 3PM you can get your makeup done (to prep for the night of course) by beauty experts and makeup artists. Plus, at 6PM Aerin Lauder will make a personal appearance to promote her new AERIN beauty line.
2. Bond No. 9, 863 Washington St: Celebrate the launch of the Manhattan fragrance (in honor of their 9th anniversary) with Bond No. 9.
3. Frederic Fekkai, 712 Fifth Avenue, 4th Fl: They'll be offering two exclusive packages: Fekkai Mademoiselle (a signature NY blowout or St. Barth's Sexy beach blowout as well as a makeup application and Ciate's Caviar, Velvet or Sequin Manicure) or customized Nail Rock designer nail wrap application and complimentary candy bar and gift bags.
4. Atrium 644 Broadway: Lali Lali Salon will be at Atrium offering complimentary hair and makeup services. Plus, a raffle will be going on and the winner will receive a "beauty day" and free hair products.
5. MAC Cosmetics, 506 Broadway: Azealia Banks will be performing from 7-10 PM and DJ Cosmo will be playing all night.
6. Saks Fifth Avenue, 611 Fifth Avenue: Personal appearances by Oscar de la Renta (to celebrate his new scent, Essential Luxuries) and Max and Lubov Azria. You can also arrange a private consultation with Estee Lauder's Creative Director, Tom Pecheux.
7. Sephora: Head to any Sephora location the day of to get ready for the big event. Plus, stay-tuned as we're sure they'll have more fun stuff in store…
8. NARS Cosmetics, 413 Bleecker St.: NARS will be offering their exclusive FNO makeup collection, available only during FNO.
9. Obsessive Compulsive Cosmetics, 174 Ludlow Street: Get a sneak peek of their F/W 2012 collection (before the rest of the world gets to see it) and sip free cocktails and hors d'ouevres.
10. Victoria's Secret, 591-593 Broadway: Get your makeup done from 6PM-11PM by VS makeup artists, and get a photo taken with Alessandra Ambrosio.