A lot of nail art you see on Pinterest or Instagram or in your travels through the Internet claim to be super-easy, but in actuality are very hard. Few of us have the steady hand required to say, draw tiny flowers on each of our nails, or carefully place gold studs or really any embellishment with precision. Those kinds of looks are best left to the pros. But, don't despair. Fancy nails can be yours.
It turns out you don't need to be a professional to have fancy, "I-paid-good-money-for-these" nails. All you need is some creativity, and this list of super-easy nail art tutorials that you can definitely do at home.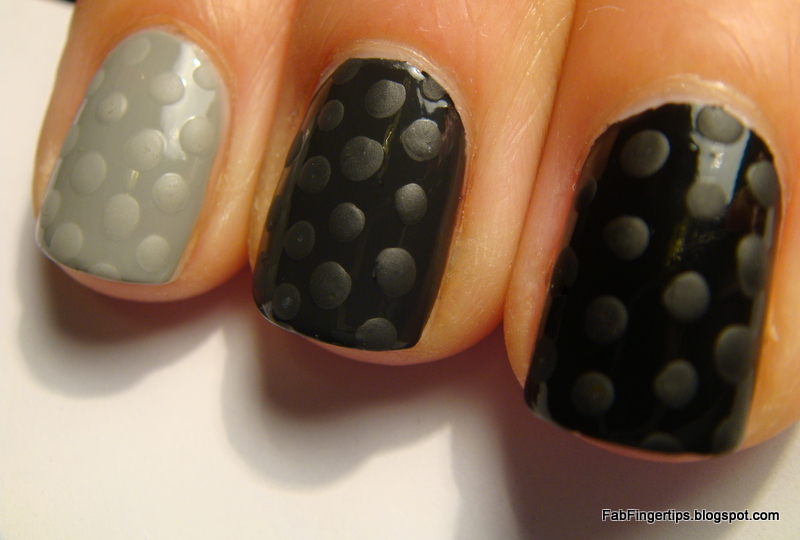 Make your own matte nail polish and try out matte polka dots.
For something super subtle, and as easy as painting your own nails, make your own matte topcoat and then follow this DIY to make easy matte polka dots for a subtle take on 3-D nail art.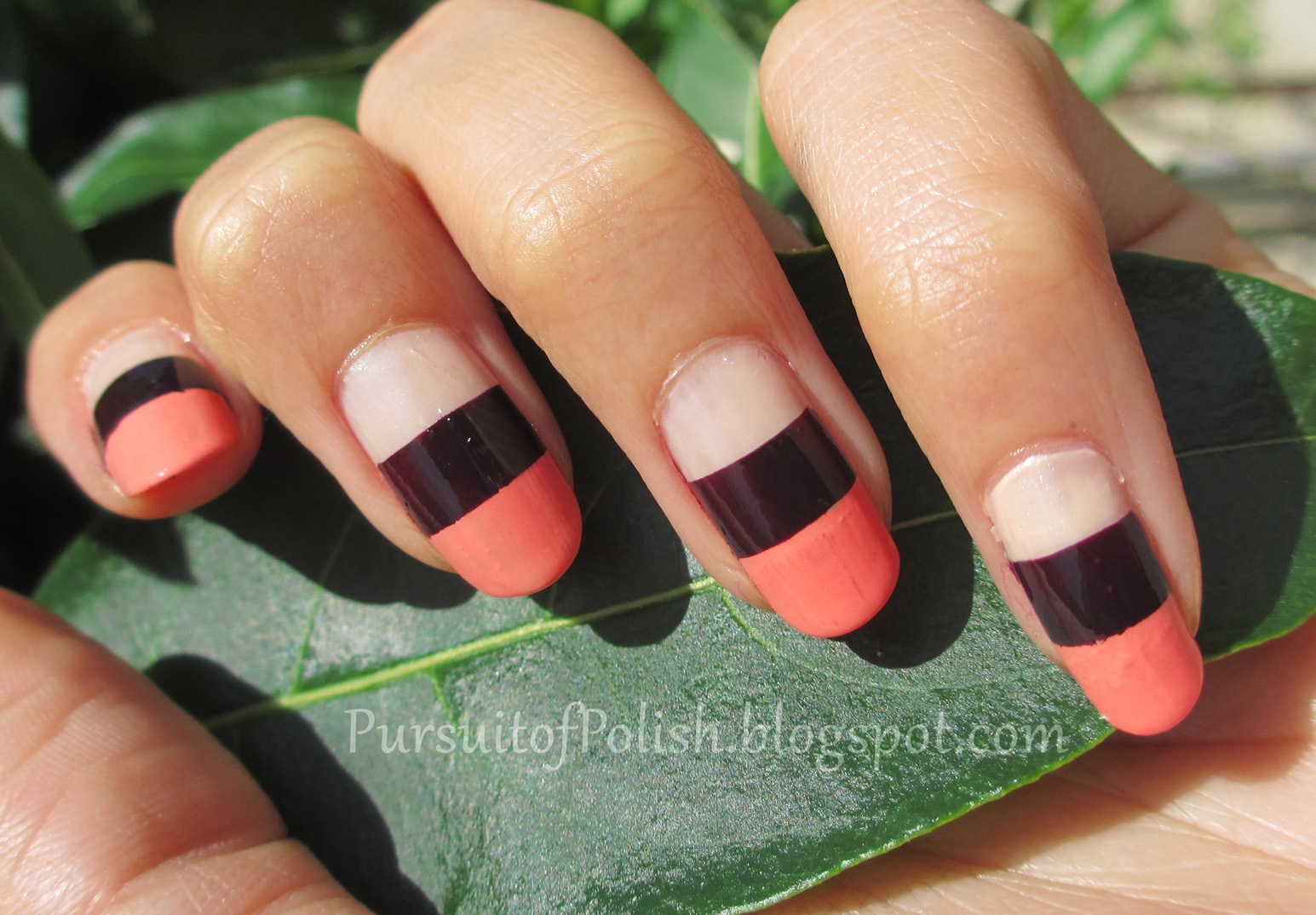 Go simple and classic with this color block manicure.
For something that's an upgrade from your standard French manicure, go with this super-versatile color block look. If you want to do a more graphic gradient, try a trio of shades in the same color family, from dark to light.
MORE: WATCH: Get Schooled in Nail Art By G. Hannelius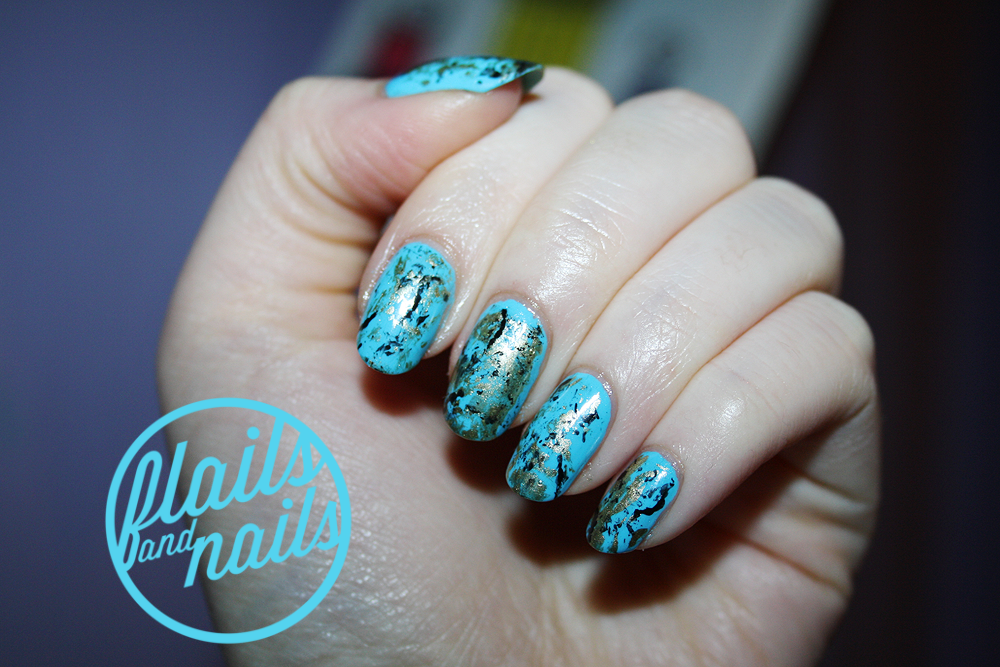 Try out turquoise nails.
If you have plastic wrap, and an aqua, gold and black nail polish lying around, this tutorial is the easiest way to achieve an effect that looks like you put in a lot of work.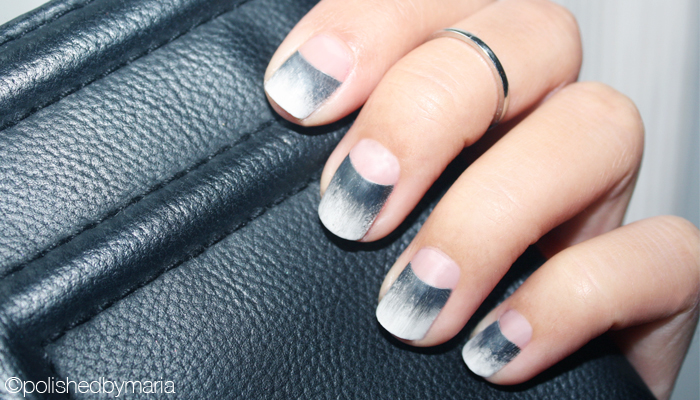 Give negative space half-moon nails a try.
The negative space trend soldiers on, but this take on the reverse French with a black and white gradient is chic and abstract. These are cool-girl nails, and lucky for you, they're easy to do. Get the tutorial here.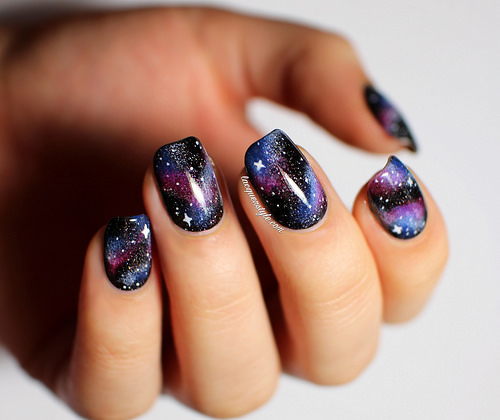 MORE: How to Stop Biting Your Nails: Tips From Someone Who's Been There
Always wanted to try a galaxy nail? Now you can.
These may look complicated, but it's really as easy as swabbing some color on with a sponge. To give this look a little depth, use a glittery base coat. And, if the starry night isn't your thing, try these pastel holographic galaxy nails which are gorgeous and unexpectedly fabulous for winter.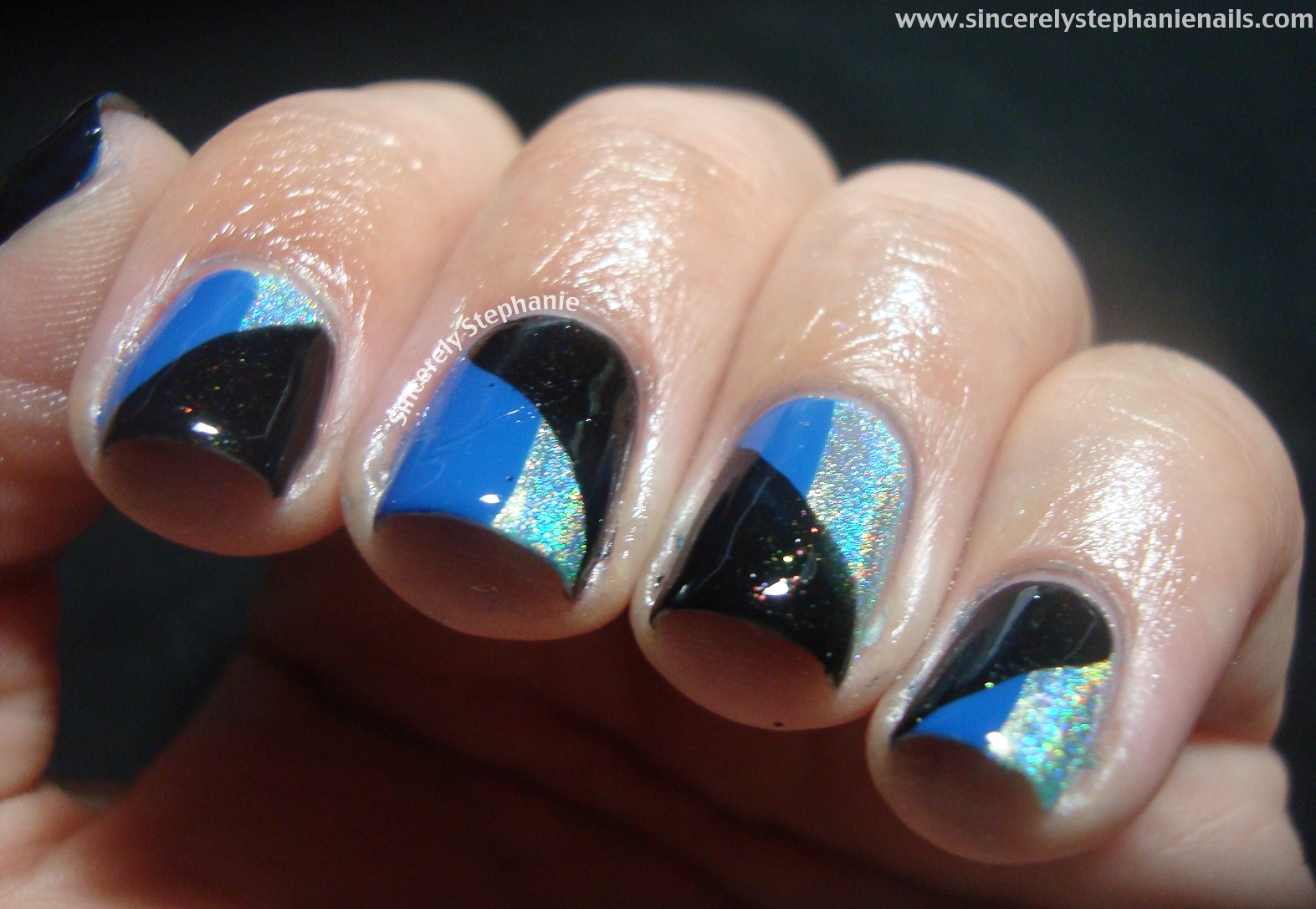 Go for a diagonal color block nail, but add in a touch of shine.
This look requires nothing more than a bit of patience and some scotch tape. This would look amazing with an eye-searing neon instead of the holographic shade, but the sky's your limit. Get the tutorial, here.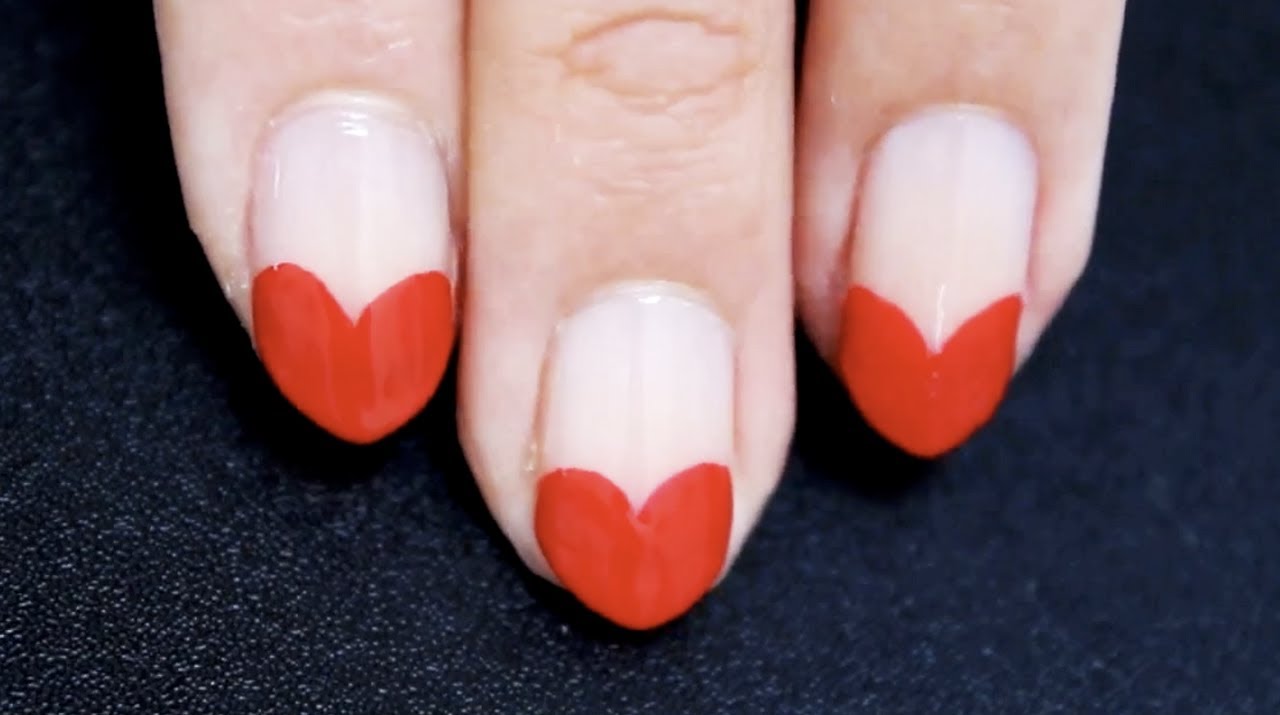 Mix up your French manicure with some hearts. 
Subvert a traditional French and draw hearts on the tips. This looks fantastic in red, but in any of fall's dark, blackened greens, blues and purples, this becomes a teensy bit edgier. Watch the video tutorial here.