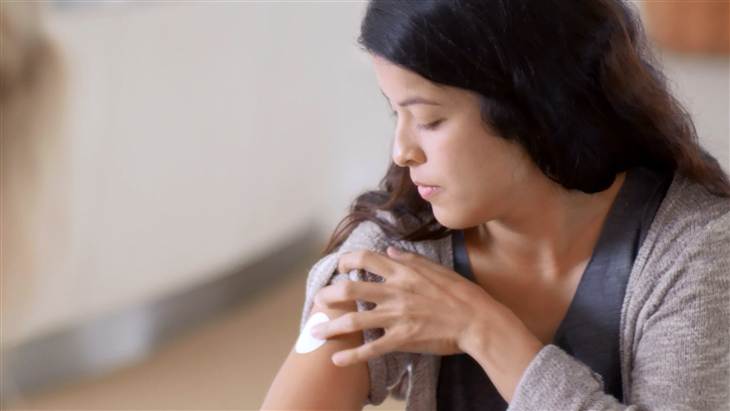 We'll be the first to admit how much we love wearing makeup. Whether it's matte red lipstick or a fresh faced look, few things give us more confidence than looking beautiful because it makes us feel amazing, too. Dove's latest campaign, however, brings to light the more important take away of beauty: It comes from within.
In their new short film, "Dove: Patches," the brand that's been working to help women with confidence and self-esteem for years follows the stories of several women on a journey of self-discovery. Each given a "beauty patch" and the assignment to video journal every day for two weeks, the women in the video all begin from a place of low self-esteem — a feeling all too many women know all too well.
MORE: Dove's New 'Selfie' Film Redefines Beauty in a Social Media Age
Before they begin to wear the "beauty patch", the women comment on how they feel about themselves saying things like, "I avoid mirrors lately" and "I definitely pick out a lot of bad things with myself." Over the next few days of video journaling, they begin to notice changes, speaking into the camera and saying, "I felt very comfortable in my skin today" and "I feel beautiful no matter if I'm sick, tired, or have this giant pimple on my nose."
At the end of the two weeks, the women are interviewed once more. Each woman had a significant boost in self-confidence and a feeling of being beautiful, and after they were interviewed a second time to talk about the changes they'd seen, they were told that there was nothing in the "beauty patch." Beauty is a state of mind, and Dove's video is doing a wonderful job of proving that to women everywhere. Watch the entire video below — and fair warning, you may need to break out the tissues.
[YouTube]