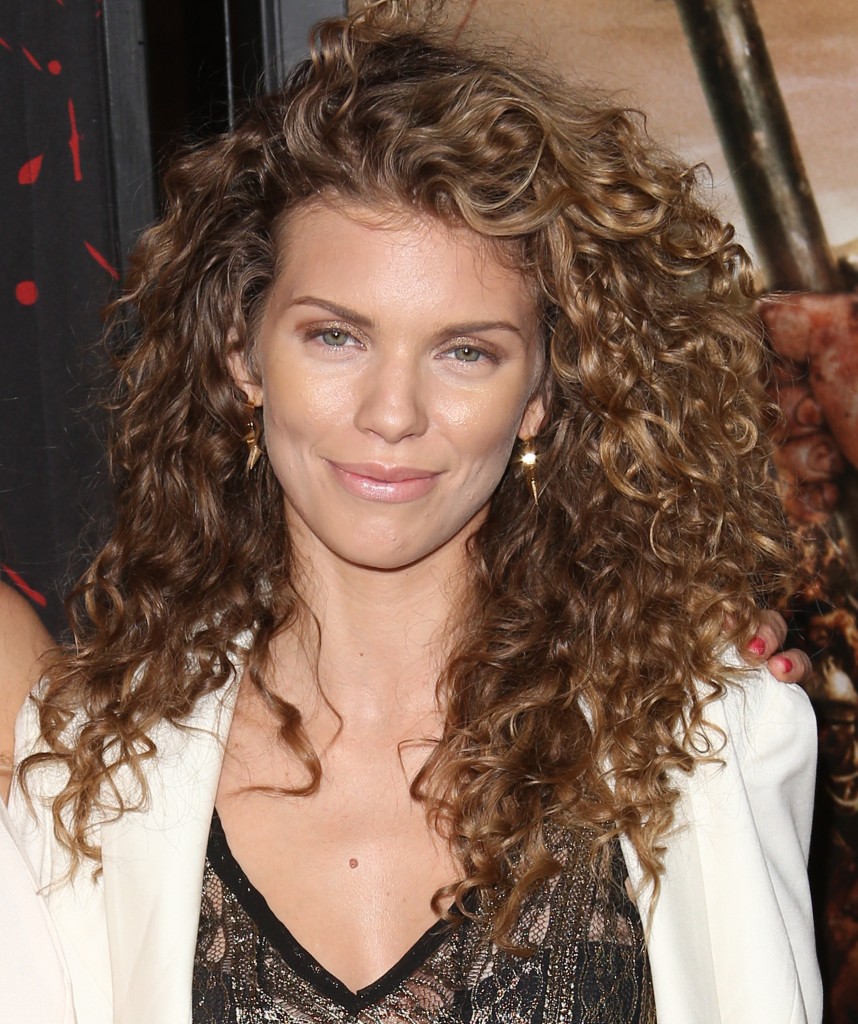 The curly vs. straight hair debate continues to dominate the beauty industry. It seems girls with curly hair always want straight hair, and girls with straight hair prefer curly hair. However, this is slowly changing, especially with celebrities like Annalynne McCord embracing their natural curls. So move over straight hair, because curls are ready to shine!
Have you ever noticed that a curling iron is the most reached for tool while preparing for a special event? According to a recent survey conducted by L'Oréal Paris, 54 percent of women reach for the curling iron when they want to get glam. If you can relate and curls are your go-to, make sure you first prep your hair with a heat protectant spray, like Tresemme Thermal Creations Heat Tamer Spray ($3.98, walmart.com). 

In addition to curls with an iron, many women are also opting to let their natural curls shine on the regular.  About 47 percent of women with wavy/curly hair say they wear their curls "au natural" every day.  However, not all of us are lucky enough to wake up with a perfectly tousled mane each morning, so products are key. After washing and conditioning the hair with the L'Oréal Paris EverCurl Hydracharge Shampoo and Conditioner ($6.99, lorealparisusa.com), tame your curls with the L'Oréal Paris EverCurl Sculpt and Hold Cream ($8.99, lorealparisusa.com). This will condition, shape, and hold your curls without crunchy texture.
If that isn't enough to convince you that curls are on trend, maybe this will: Men are starting to take notice of curls. Forty-two percent of men see curly-haired women as sexy.
If women aren't lucky enough to be blessed by the curl gods, they're wishing they were. A whopping 80 percent of women would choose to have wavy/curly hair as their natural hairstyle. Before running out to your local salon to get a perm, first try a product that will give you loose, natural waves. After washing and towel drying your hair at night, spritz Not Your Mother's Beach Babe Texturizing Sea Salt Spray ($4.47, walmart.com) onto damp hair. Braid your hair and sleep on it, and when you let it loose the next morning you will have amazing texture.
Which side of the curly vs. straight hair debate are you on?
Read more: How To Have Great Hair All Summer: Tips From A Top Stylist