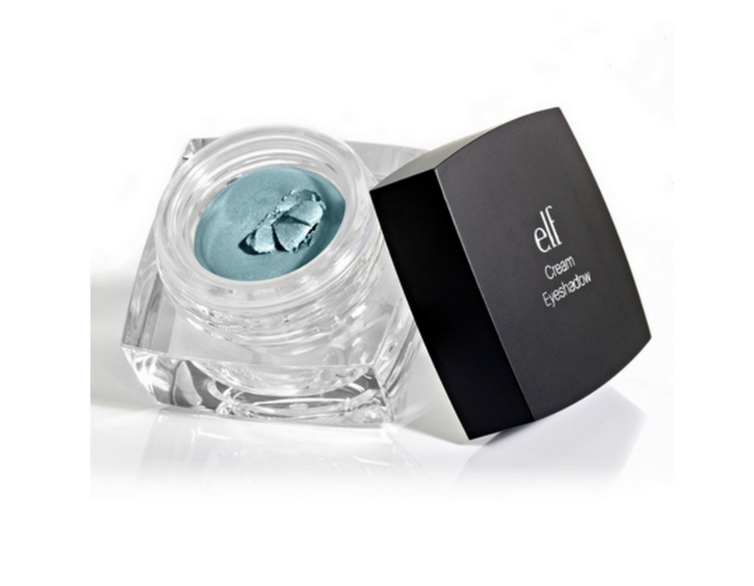 There's nothing we love more than beauty on a budget, especially when the product is actually worth way more than the price tag. "Cheap Trick" is our way of sharing our favorite wallet-friendly finds with the beauty world, so you can look great and have money to spend on more important things (like brunch with the girls). 
Color shadow has been one of the hottest trends on the runway this season, ranging from blue to orange and from full-lid to graphic liner. Wearing fluorescent pigments every day isn't quite our thing, so when we came across e.l.f.'s Professional Studio Cream Eyeshadow in muted, yet fun hues, we were instantly hooked.
The product comes in eight shades, from neutrals to teal to purple, so there's something for everyone. What's the best part about this eyeshadow? Besides the $3 price tag (come on, you could find enough quarters on the street to pay for this), this shadow is a jack of all trades. Looking for eyeliner? Use a slanted brush. Want a little shadow? Apply with your finger. Are you trying for a heavier look? Try an eyeshadow sponge and pile on the product. e.l.f.'s Cream Eyeshadow doesn't crease, so your look will stay in place all day.
Where to buy: All major drugstores like CVS, Duane Reade, etc. and online here for $3.