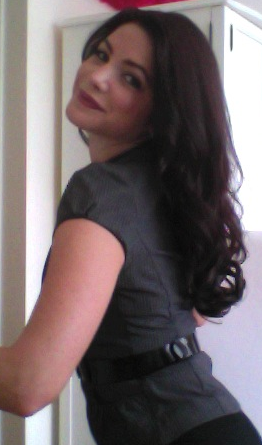 Julia Allison returns to her roots as a brunette!.
If you didn't see my post a while back about changing Julia Allison's hair from her virgin brunette to a fiery red, check it out here, so you can get the backstory. That was about 8 to 10 weeks ago and I have been retouching her new growth every TWO WEEKS ever since! That girl worked that look–on red carpets, openings and galas–she was a devastating red head! That's right, WAS!
She came into the salon last week with her fab red ponytail and said she was ready for a change. She was nervous thinking I was going to be angry and even though I did come up with the PERFECT gloss formulation for her, I was actually excited to change her color again! When I asked her what she was thinking for her new look she said maybe Megan Fox or Angelina Jolie-ish. I love the new look! LMK what you think!