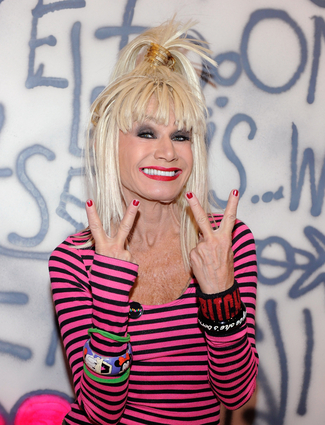 Photo: Getty Images
This is by far the saddest news we've heard all week. Betsey Johnson has filed for bankruptcy.
The designer – who showcased her latest collection at New York Fashion Week in February – used the Chapter 11 US Bankruptcy to file her case, and although she will remain creative director of her brand, the majority of its 63 stores and 350 employees will lose their jobs.
Betsey Johnson Teams Up With OPI
"The decision to seek protection under Chapter 11 comes after months of rigorously pursuing alternative restructuring arrangements to address Betsey Johnson LLC's cash-flow problems," the company's LLC chief financial officer, Jonathan Friedman, told WWD. "Accordingly, our board made the determination that a Chapter 11 store-closing process will likely be the best way to maximize the value of the company's assets, for the benefit of its creditors."
Speaking of the decision, Betsey, 69, told WWD: "I feel so sad for my store people and all my pink girls. They live and die for me. But I need to be better. I really need to work well and be more efficient."
The label will now focus on Betsey's lower-priced line, but will still stage a catwalk show in September as planned. Good to know, because Betsey's innovative styles and iconic colors are always a highlight every season.
Are you relieved Betsey won't be going anywhere any time soon? She does have the best cocktail dresses around.