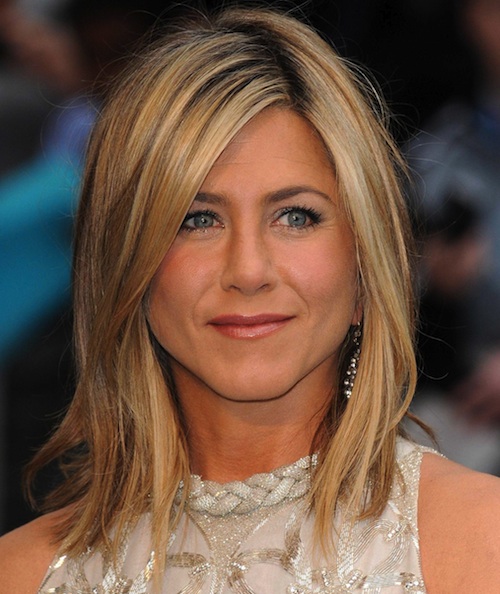 Jennifer Aniston hasn't been the focus of this much hair news since the 90s, but girl apparently knows how to keep the talk all about her head. Better than another false pregnancy or engagement rumor!
After dissing the Rachel and shocking the hell out of everyone (like, what, you hated the Rachel, too?), Aniston went and chopped her long layered locks into a lob i.e. long bob and dyed it a lighter shade of blonde.
It actually looks way cute and young and a welcome change from the sandy highlights she's been rocking for years. A hit movie and new hair? Someone's having a good day!